VISUAL IMPAIRMENT SYMPTOMS AND CAUSES (BLINDNESS)
These are individuals with structure or malfunctioning of the eyes. Visual impairment including blindness" means impairment in vision that, even with correction, adversely affects a child's educational performance.
The term includes both partial sight and blindness. This impairment refers to abnormality of the eyes, the optic nerve or the visual center for the brain resulting in decreased visual acuity.
Characteristics
It is not always easy to recognize that a child might be visually impaired. Although even very young children can show some physical signs of having trouble with vision, many times problems with a child's eyesight are not detected until after he goes to school.
The American Optometric Association points out that because 80 percent of a child's learning relies on his vision acuity, early detection and treatment are needed.
 Rubs eyes excessively
 Crossed eyes
 Has difficulty in reading or in other work requiring close use of the eyes
 Blinks more than usual or is irritable when doing close work
 Holds books close to eyes
 Reddish eyes
 Omits some letters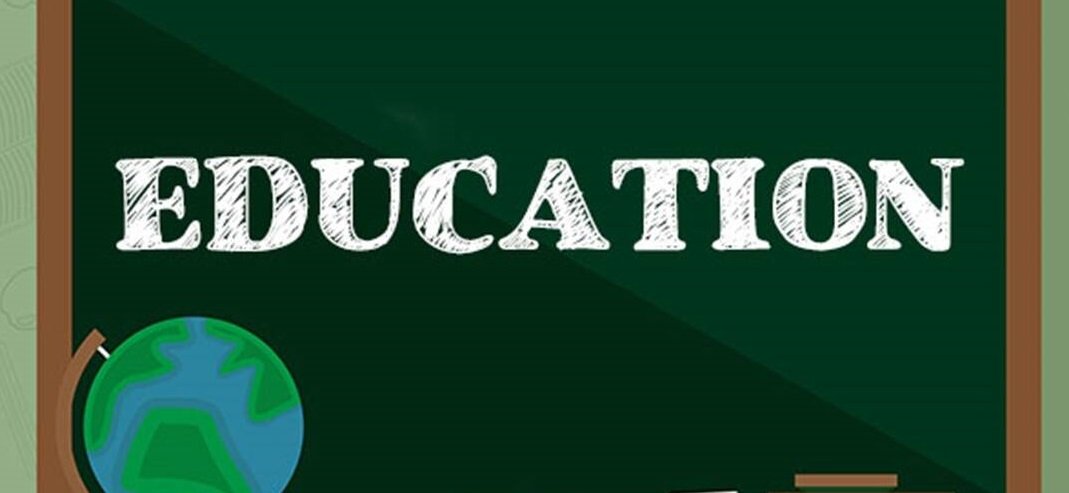  Writing un even letters
 Is unable to see distant things clearly
 Squints eyelids together or frowns
 Squints eyelids together or frowns
 Appears "clumsy," especially in a new situation
 Holds head in an awkward position to look at something or holds objects in a peculiar position to look at them
 Constantly asks a neighbor to tell him/her what is going on
 Shows signs of fatigue or inattentiveness
 Exhibits poor self-concept and ego development
 Short attention span.
 Blink frequently or squint whenever they read or watch television.
 Sensitive to bright light
 Hold toys very close to their face
Education implications
 Children who have trouble seeing often perform poorly at school. Frequently, problems with learning are actually related to poor vision and not to a learning disability.
 A child might not read well, or might use her finger to follow along when she is reading so that she doesn't lose her place.
 Some children also have trouble remembering what they read.
 Children with vision problems can find it difficult to write as well or might have problems with math and other subjects.
 Schoolwork can be a challenge for a child who cannot keep a clear focus, deals with double vision or blurred print on pages.
 Have difficult identifying objects, posters and other materials
CAUSES OF IMPAIRMENT (BLINDNESS)
Common causes that lead to vision loss or visual impairment include injury to the eye, inherited conditions, infections and so forth.
1. Inherited conditions of blindness and vision impairment: Retinitis pigmentosa is the most common cause of inherited blindness.
2. Infections of the eyes: Sometimes if the mother has had a viral infection like German measles that is transmitted from the mother to the developing fetus during pregnancy the baby may be born with blindness or visual impairment.
Trachoma of the eyes caused by contagious microorganism called Chlamydia trachomatis may also damage eye sight. This is seen in the developing and underdeveloped countries with poor water and sanitation facilities.
3. Amblyopia: This is basically impaired vision in one eye due to lack of its use in early childhood. This is seen in squint or "lazy eye" since both the eyes project differently and send in different messages to the brain the brain may then turn off or suppress images from the weaker eye.
This stops development of the weaker eye leading to amblyopia in that eye.
4. Cataract: Clouding of part or the entire lens of the eye. Normally, the lens is clear to let in the light that focuses on the retina. Cataracts prevent light from easily passing through the lens, and this causes loss of vision.
This condition usually affects the elderly. Symptoms include cloudy or blurry vision, difficulty in seeing in dimly lit areas and bright lights, colors appear faded, double vision etc.
5. Diabetic retinopathy: Diabetes affects the small blood vessels in the retina. When damaged this leads to impairment of vision. This is the commonest cause of blindness and visual impairment.
6. Glaucoma: This condition results due to raised pressure within the eyes. The increased pressure impairs vision by damaging the optic nerve. This may be seen in older adults and in some babies as well who are born with the condition.
7. Age related Macular degeneration: Age related Macular degeneration that is a progressive loss of the visual acuity due to damage to the macula that is the most sensitive part of the retina.
8. AIDS related visual impairment: This is usually caused by viral infections of the eyes called Cytomegalovirus or CMV retinitis.
9. Cancer of the eyes: Retinoblastoma is the most common eye cancer of children. There are between 300 and 400 new cases diagnosed annually.
RELEVANT INTERVENTION PROGRAMME FOR VISUALLY IMPAIRED CHILDREN
 Medical interventions-advise the parents to children for diagnosis/treatment
 Educational interventions-move them nearer to the chalk board
 Provide large print materials
 Advise parents to take a child for optical requirement
 Assign guides
 Arrange a class to allow enough light
 Train the in mobility
 Provide and train them to use Braille
 Train the listening skills
 Preparing or obtaining learning materials, textbooks, and examinations in the appropriate accessible format for your child (such as braille, large print, audio, or electronic format)
 Advising other members of the team about how best to organize the classroom and materials