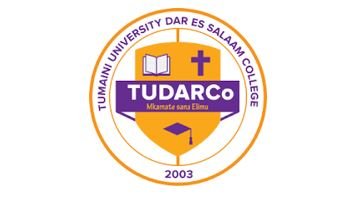 Tumaini University Dar Es Salaam College TURDACO Selected Applicants 2021/2022
Tumaini University Dar es Salaam College (TUDARCo) is a Constituent College of Tumaini University Makumira since 1st April, 2003. TUDARCo is owned by the Eastern and Coastal Diocese (ECD) of the Evangelical Lutheran Church in Tanzania (ELCT).
The institution was granted, by the Tanzania Commission for Universities (TCU), Certificate of Full Registration on 29th March, 2007; it was also granted its Charter in 2010; and attained and was granted Certificate of Accreditation in August 2019.
TUDARCo premises are located along Coca Cola Road, and it currently has a student population of about 3,500. It delivers undergraduate and postgraduate degree programmes as well as
Certificate and Diploma programmes.
Its various academic programmes are hosted and delivered by

its four Schools, namely;
School of Law and Justice (SoLJu)
School of Business Studies (SoBS),
School of Education and Human Development (SoEHD)
School of Humanities and Social Sciences (SoHSS).
TUDARCo is currently being re-engineered and re-branded with a view to transforming it into a competitively dynamic and vibrant university institution.
Tumaini University Dar Es Salaam College 9TURDACO) ~ Selected Applicants 2021/2022