SPECIAL NEEDS AND INCLUSIVE EDUCATION
Special educational needs refers to children with learning problems or disabilities that make it harder for them to learn than most children the same age or
Special Needs Education is the education which provides appropriate modification in curriculum delivery methods, educational resources, medium of communication or the learning environment in order to cater for individual differences in learning.
A child has special educational needs if they have a learning problem or disability that make it more difficult for them to learn than most children their age. They may have problems with schoolwork, communication or behaviour. Parents can get help and advice from specialists, teachers and voluntary organisations.
Special needs education is designed to facilitate the learning of individuals who, for a wide variety of reasons, require additional support, and/or adaptive pedagogical methods in order to participate and meet learning objectives in an educational program.
Students in special needs education may follow the same or an adapted curriculum, and their individual needs are supported through targeted teaching strategies, and/or specific resources, e.g. specially trained personnel, equipment, or space.
These programs can be offered for individual students within already existing educational programs, or be offered as a separate class in the same or separate educational institutions.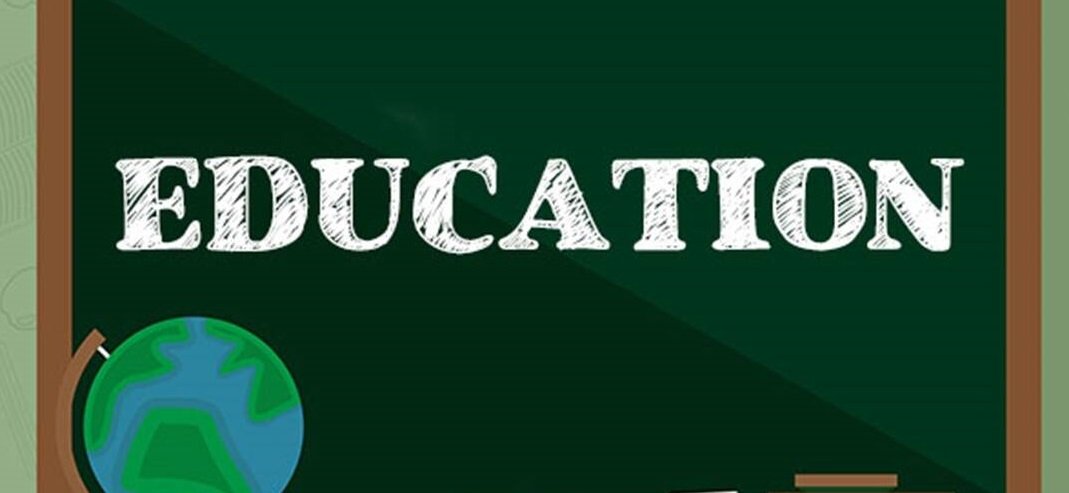 Types of special educational needs
Goals of Special Education
The specific goals include:
 Provision of skills and attitudes aimed at identification, assessment and provision of early intervention for correction and rehabilitation of children said to have SEN.
 Promotion of integration of the 'handicapped' in formal education training.
 Promotion of awareness in the needs of the 'disabled' and the methods of alleviating the effects of various disabilities.
 Promotion of measures to prevent impairments in order to limit incidences of disabilities.
 Development of appropriate vocational instructional material.
 Capacity building of teachers and their skills and competencies.
 Development and production of training modules and reference materials
 Training of education officers and training of trainers
 Induction and creation of awareness among field officers, parents and communities
Challenges facing Special Needs Education
1. Inadequate number of trained teachers in SNE
2. Inadequate training of teachers
3. Lack of/inadequate teaching and learning materials
4. Negative attitudes
5. Curriculum and evaluation procedures
6. Barriers to physical accessibility
7. Barriers to information accessibility
8. Lack of cooperation with other professionals
RECOMMENDATIONS TO SOLVE CHALLENGES FACING SPECIAL EDUCATION
1. Increasing Number of Teacher
Having only one government teacher training college to train special education teachers at certificate and diploma levels is not enough. It is thus strongly recommended here that the curriculum of all teacher training colleges be modified to include special education programmes so that all teacher trainees may learn how
to teach all children, including children with disabilities.
2. Removal of Barriers to Accessibility
It is hereby recommended that the government of Tanzania should make it compulsory for all new buildings to be designed with the needs of persons with Training Teachers in Special Needs Education in Tanzania Frida D. Tungaraza disability in mind all over the country so as to make the environment disability
friendly.
In addition, there is need for some modifications on the existing infrastructure so as to lessen the burden endured by those with disability.
Public transport systems should also be made easily accessible to persons with disabilities, so that movement may be easy for them, too.
3. Curricular Modification and Adaptation
In order to meet individual needs, it is imperative to modify our national curricula in order to ensure effective provision of equitable and quality education to all learners.
Tanzania should try to put more emphasis on effective learning rather than on the passing of 'ambush' examinations alone. Since students, especially those with disabilities, learn differently, and their learning needs are also different, the evaluation procedures should also be different, and should be keyed on individual needs.
It should be remembered that passing examinations alone does not necessarily connote that someone has acquired knowledge. Emphasis should, therefore, be put on learning that meets individual needs.
4. Teacher Attrition
Both special education student teachers and other qualified serving teachers should be motivated in various ways, so as to make them stay in the job.
Such motivational strategies should include improving teacher salaries, providing them with scholarships for further studies, rewarding effective teachers, and providing teachers with housing and adequate teaching and learning materials.
Many teachers and student teachers will be motivated to teach and/or learn when the teaching and
learning environment is conducive – hence the problem of teachers running away may be greatly minimized if not completely solved.
5. Training of Other Specialists
In the field of special education, there are other specialists required besides classroom teachers. Those specialists should be trained on how to help when they come into contact with children with disabilities, especially now that inclusive schools are being given recognition.
The specialists, namely: school administrators,
therapists, school nurses, school drivers, cooks, wardens and other students, should be aware of the needs of children with special needs and they should work together
with the teachers.
When these supporting staff are trained or made aware, that will
lessen the burden on the teachers, and we will have schools where everyone feels she/he belongs, is accepted, is loved and respected.
Inclusive Education
Disability-inclusive education means ensuring that physical, attitudinal and financial barriers do not inhibit learners with disabilities from participating in education.
The Convention on the Rights of Persons with Disabilities, Article 24, emphasizes the right to inclusive education and prohibits disability-based discrimination in education.
Achieving quality disability-inclusive education depends on:
<> Requiring minimum standards of accessibility for all schools, including in emergency settings;
<> Investing in teacher training that will equip all teachers to respond to diversity in the classroom and disability inclusion in particular;
<> Ensuring that learning materials/resources are available in accessible formats and are easily adaptable;
<>  Investing in assistive technology and devices for children with disabilities, Ensuring the involvement of Disabled People's Organisations in Education planning and monitoring.