SOURCES OF OBTAINING HISTORICAL INFORMATION
History is the study of man and his activities in different times.
These activities enable man to obtain his basic needs. Man's basic needs are food, clothes, and shelter.
or
History is the record of human activities, which enable man to survival and attain essential needs from the environment.
IMPORTANCE OF STUDYING HISTORY
1. Understand how African societies were formed
Knowledge of history helps us to understand how African societies were formed. For example, how Hehe societies emerged and other African states.
2. It helps to Develop our patriotism
Knowledge of history makes us patriotic. When people understand their history, it makes them love the country and be ready to die for it.
3. It help us to predict the future
Through understanding the past and present, that knowledge can be used to predict the future. For example, we can predict the presence of the third world war when capitalist countries start having conflicts.
4. It help us to understand technological transformation in human life
That is from stone age to iron age.
5. Help us to understand our origin
History helps us to know our origins. For example, where is the origin of the Bantu? The answers are found in history.
6. It help people to abandon incorrect assumptions
People have preconceived notions of the past from simple lessons in childhood and media representations, and those notions are often wrong.
Studying history and realizing those mistakes teaches a valuable lesson about human fallibility, since early lessons are little more than a sequence of these revelations.
Historians quickly become comfortable with the idea that something they thought was a fact could be completely incorrect.
They can easily apply this to other fields, which makes them relatively good at admitting their errors and correcting them.


SOURCES OF OBTAINING HISTORICAL INFORMATION (SOURCES OF HISTORY)
Sources of history refers to the ways that can be used to get historical information.
Sources of history/historical knowledge sources:
This refers to the history handed down by word of mouth from one generation to another. It is usually done by talking and listening usually to elders who are believed to be more knowledgeable about past events.
It is also the study of our past as revealed by what has been handed down by word of mouth from one generation to another. Oral traditions are widely used in areas where people did not practice the art of writing.
Oral Tradition pass historical information into two ways
<> culture practices like art, music, religion, riddles, songs, proverbs, superstition, poems and stories.
<> Narration of past events.
These do contain remains which show humanity's physical development, activities and the tools they made and used. The major function of historical sites is to make historical facts more practical.
Examples of historical sites with physical remains of man and his artifacts include the following:
Olduvai Gorge, Isimila, Engaruka and Kondoa Irangi in Tanzania.
Nsongezi, Biggo, Ntusi and Magogi in Uganda.
Olorgesailie Gilgil and Lake Turkana in Kenya.
Koobi for a in Ethiopia.
Ingombe-Ilede in Zambia.
Ishango in the D.R.C.
On the other hand examples of ancient towns in Africa with ruins of old buildings and existing old buildings include:
Timbuktu, Gao, Jenne and Audaghost in West Africa.
Bagamoyo, Zanzibar and Kilwa in Tanzania.
Lamu and Mombasa in Kenya.
ARCHAEOLOGY Is the scientific study of past human remains
This is the study of the material remains of man's past through scientific methods.
The one specializes in archaeology is called ARCHAEOLOGIST.
Archaeology involve excavations (digging) of the remains of man's past historical sites and interpretation.
The famous archaeologist in East Africa was Dr, Louis Leaky with his wife Mary Leakey.
Archaeology involves the use of carbon 14 dating to determine plants and animal remains.
This refers to the history which has been written down or documented.
Written records include: Books, letters, magazines, newspapers, minutes of meetings, official and private documents, official publications by the governments and parliaments of the colonial powers, peace treaties
And other agreements concluded by the great powers between one another and African chiefs, legislative acts, edicts, dispatches of the colonial administration, documents from African companies and individual merchants, letters etc.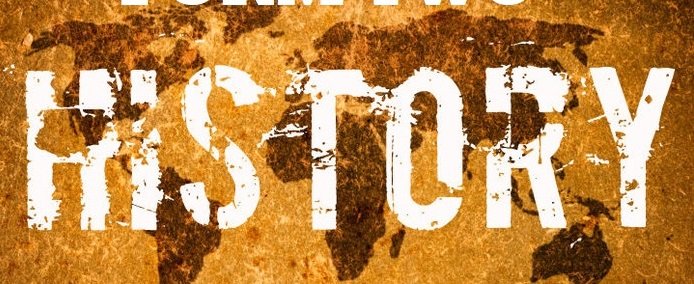 Archives are collections of public and private documents. They includes books, and the written records of early missionaries, explores, traders and colonialists kept in books or files.
Examples of archives include: Arusha in Tanzania, Entebe national archives in Uganda. They also contained current records of government, parties and other organization.
Museums are special places created for preserving historical information. These are places where information about people and past events are stored.
Specialists in a museum who help explain objects to the people are called Museum Curators.
Museums are created to preserve historical information and also act as tourist centers. Museums contain a collection of all sorts of items which show cultural, social, political, technological and economical developments from the past to the present.
Examples of museum in Tanzania are Kalenga in Iringa, Bujora in Mwanza and Halwego and Handebezyo in Ukerwe. In Kenya the Hyrax Hill museum site in Nakuru district, Kawanda in Uganda and many others.
This means the study of language. It refers to study and analysis of languages, their sounds, structure and formation.
There is a relationship between the different and various language groups.
It is believed that people who speak the same language have been in close contact in the past.
Linguistics can suggest approximately when and how the language spoke in East Africa came into existence.
This is concerned with the study of existing social institutions and their relationships.
An anthropologist is a person who studies the above aspects of society; he has to live among those people and learn their culture thereby enabling him to understand the aspects of life of a certain society and to determine the truth about that society.
9. Audio- visual record, e.g. Cassettes, Cd's, and TV programs etc.
Dating Historical Events is the process of attributing to an object or event a date in the past, allowing such object or event to be located in a previously established chronology.
This usually requires what is commonly known as a "dating method".