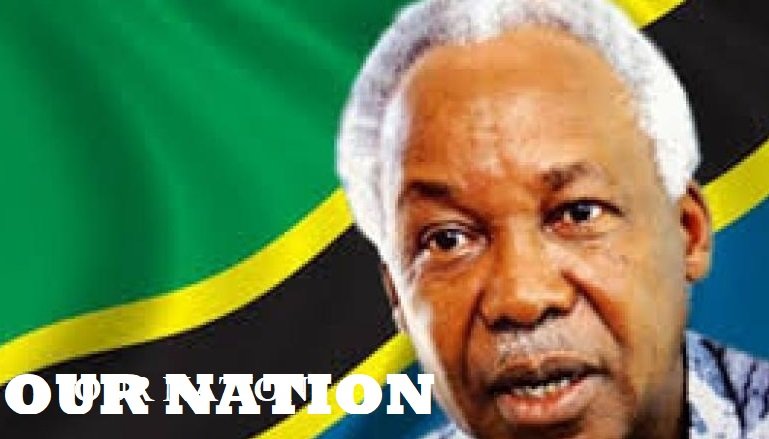 PROPER BEHAVIOUR AND RESPONSIBLE DECISION MAKING
What is behaviour?
Behaviour can be defined as actions or reactions of a person or an organism in relation to environment.
Behaviour is the manner in which a person behaves.
Human behaviour means the actions, manners and attitudes of a person towards other
people.
TYPES OF BEHAVIOUR
Behaviour can be classified as;
(i) Proper behaviour
(ii) Improper behaviour
I. PROPER BEHAVIOUR
Is a behaviour that is morally acceptable in the society.
ELEMENTS OF PROPER BEHAVIOUR
These are elements which indicate proper behaviour. Some of them are;
(i) Cooperation
(ii) Peace and security among the people.
(iii) Responsibility.
(iv) Payment of tax.
(v) Respect to oneself and others.
(vi) Participation in community activities.
(vii) Respect of laws.
(viii) Obedience.
(ix) Charity.
(x) Polite language to others.
(xi) Knowing and doing what is morally right.
IMPORTANCE OF PROPER BEHAVIOR
(i) It helps to reduce crime and evils in the society.
(ii) It promotes culture of unity and cooperation in solving problems in the society.
(iii) It maintains discipline and respect in the society.
(iv) Peaceful environment stimulates economic development in the country.
II. IMPROPER BEHAVIOUR
Is the kind of behaviour that is not morally acceptable in the society.
ELEMENTS OF IMPROPER BEHAVIOUR
Some elements that indicate improper behaviour include;
(i) Unlawful acts such as killing, theft and robbery.
(ii) The use of abusive language.
(iii) Violence.
(iv) Irresponsibility.
(v) Prostitution.
(vi) Aggression.
(vii) Segregation.
(viii) Arrogance or incivility.
(ix) Excessive alcohol drinking.
(x) Immorality.
(xi) Corruption and dishonest.
(xii) Indiscipline.
CAUSES OF IMPROPER BEHAVIOUR
(i) Moral deterioration.
(ii) Bad peer groups.
(iii) Excessive alcohol drinking.
(iv) Poverty.
(v) Richness abuse.
(vi) Drug abuse.
CONSEQUENCES OF IMPROPER BEHAVIOUR
(i) Misunderstandings in the society.
(ii) It can lead to poor performance in school.
(iii) Increase of dropouts /dismissal from schools.
(iv) Increase of commercial sex workers.
(v) Spread of STIs like HIV/AIDS.
(vi) It may lead to divorce.
(vii) It may lead to unexpected pregnancies.
MEASURES TO CORRECT IMPROPER BEHAVIOUR
(i) Punishment to law breakers – e.g. by imposition of fines, imprisonment etc
(ii) Parents should teach their children good morals of their society.
(iii) Adherence to religious teachings and God's commandments.
(iv) Provision of employment to people – to avoid them being idle.
(v) Discourage the use of drugs.
(vi) Provision of civil education to the people – so that they may know their responsibilities and
become patriots.
RESOPNSIBLE DECISION MAKING
1. Decision making is the process of selecting a course of action from many alternatives.
2. Decision is a continuous process in life. It is a situation whereby a person remains
accountable for blames or outcomes of the decision s/he makes.
3. Rational decision making involves reasoning and critical thinking before making decisions.
STEPS FOR MAKING DECISIONS
In making decisions there are steps to be followed in order to reach the intended goals. They are;
1. Define/identify the problem. Helps to know the magnitude of the problem, methods of solving etc
2. Generate the possible solutions/alternatives.
3. Generate the criteria for assessment of alternatives.
4. Select the best solution.
5. Implement the chosen alternative.
6. Evaluate the success of the chosen alternative.
7. Modify the decision according to evaluation in step six.
LEVELS IN DECISION MAKING
Levels in making decision can be grouped into three as follows;
(i) Family level
(ii) Community level
(iii) National level
I. FAMILY LEVEL
At this level, all members participate in making decisions. However, the main decision makers are parents. Children are involved especially in decisions that touch their interests directly.
II. COMMUNITY LEVEL
At this level all members of community participate in making decisions on matters like school and hospital building.
In some decisions people participate directly by voting while in others they are represented by their leaders.
III. NATIONAL LEVEL
There are several organs which make decisions at national level. The main ones are;
A. Legislature
Which makes laws of the country and other decisions of the nation.
B. Executive
Which implements laws and makes policies that lead the nation.
C. Judiciary
Which interprets laws, decides on disputes and dispenses justice in the nation.
DIFFERENT TYPES OF HUMAN BEHAVIOUR
The main types of human behaviour are:-
A. ASSERTIVE BEHAVIOUR
This is a strong expression intended to make other people recognise one's right.
It also means to do something by behaving firmly and confidently.
B. AVOIDANCE BEHAVIOUR
Is a behaviour used to avoid any confrontation or bad result of something. E.g. a person may not answer back when insulted by another to avoid confrontation.
C. SUBMISSIVE BEHAVIOUR
Is behaviour of letting one's rights be ignored or taken advantage of.
D. AGGRESSIVE BEHAVIOUR
It means to behave in threatening way ready to attack. This behaviour violates some one's rights.
E. APPROPTRIATE BEHAVIOUR
Is a type of behaviour whereby a person achieves his/her goals without interfering with the rights of others.
FACTORS AFFECTING HUMAN BEHAVIOUR
There are various factors which may affect/influence our behaviours either positively or negatively. The main ones are;
I. Inheritance
Some behaviours are inherited from parents. They are acquired genetically during reproduction process. E.g. anger, bravery, kindness and prostitution.
II. Influence of Technology
Change in technology especially communication technology influences the behaviours of people especially adolescents. For instance they imitate a lot of things from the internet, video, television and magazines.
III. Lack of employment
Lack of employment forces many people to involve in improper behaviours like theft, prostitution, drug abuse and robbery.
IV. Influence of parents
Parents' life styles may influence the behaviours of children. E.g. aggressive or kind parents may transmit their behaviours to their children.
V. Influence of Peer Groups.
Peer groups may influence our behaviours either positively or negatively.