PHYSICAL DISABILITIES
A physical disability is a limitation on a person's physical functioning, mobility, dexterity or stamina.
Other physical disabilities include impairments which limit other facets of daily living, such as respiratory disorders, blindness, epilepsy and sleep disorders.
A physical disability is any type of physical condition that significantly impacts one or more major life activities. That is a pretty broad definition, but the types of physical disabilities, their causes, and the manner in which they impact a person's life are wide-ranging and virtually limitless.
Students with a physical disability have an acquired or congenital physical and/or motor impairment such as cerebral palsy, spina bifida, muscular dystrophy, arthritis, developmental coordination disorder, amputations, genetic disorders, etc.
The disability may interfere with the development or function of the bones, muscles, joints and central nervous system.
Types of Physical Disabilities
There are two major categories under the Physical Disability Group, they are:
1. Musculo Skeletal Disability
It is defined as the inability to carry out distinctive activities associated with movements of the body parts due to muscular or bony deformities, diseases or degeneration.
The disabilities grouped under musculo skeletal disability are:
 Loss or Deformity of Limbs
 Osteogensis Imperfecta
 Muscular Dystrophy
2. Neuro Musculo Disability
It is defined as the inability to perform controlled movements of affected body parts due to diseases, degeneration or disorder of the nervous system.
The categories are:
 Cerebral Palsy
 Spina Bifida
 Stroke
 Head Injury
 Spinal Cord Injury
Treatment for Physical Disabilities
More importantly, people with disabilities will learn, through rehabilitation programme, to manage their disabilities confidently. Some of the programmes include:
Occupational Therapy is a specialised treatment programme that prepares the clients to live successfully in his/her own family and society.
Through the practice and training of purposeful and goal directed activities and exercises, this treatment programme tries to improve client's functional abilities and independent living skills.
Physiotherapy is a rehabilitative treatment programme, through the use of physical means such as exercises and electrotherapy that are planned and customised according to the individual client's need. Examples of the treatment are maintaining and improving the power of the target muscle group, preventing occurrence and progression of contractures and deformities.
Speech Therapy is a specialised treatment and training programme that treats and trains clients to communicate effectively.
Medication/Vaccination may be prescribed by doctor to avoid further deterioration of the physical condition and structural deformities. Vaccination against common virus is an effective way to prevent disabling diseases
Educational implication of physical disabilities
There are several environmental and psychological factors that may affect the academic performance of students with physical impairments.
1. Environmental factors (such as pain, fatigue, and absenteeism) and
2. Psychological factors (such as motivation, self-concept, and social-emotional problems) need to be identified in students with physical impairments, and modifications are required to minimize their effects.
3. The initial barrier experienced by many students with physical disabilities is physically accessing the learning environment itself. For many students with physical disabilities the inaccessibility of buildings and surrounding areas is a problem
4. Students with physical and health impairments find it difficult to be on the same level with other students, so expectations in academic subjects are based on individual goals established through observation and evaluation of each student considering his various attributes.
5. Students who find it difficult to write or who have difficulty in remembering spelling are allowed to use word processors for writing various reports and assignment.
6. As students who are suffering from physical and health impairments are usually not as good in multi-tasking as compared to a normal child, this is the reason why students are allowed to have a note-taker with them.
7. Although in some courses, calculators are not allowed for normal students, but when considering a student who is suffering from physical, mental or health impairment, are allowed to use calculators. However this is usually for those who find it mathematical calculations difficult.
8. Those students, who are not comfortable with their seating due to perceptual difficulties, are allowed preferential seating.
9. Those students who have difficulties in thinking and writing are allowed a longer or at times unlimited time to complete the examination
10. Students with physical disabilities may have problems related to movement, posture (e.g., sitting, standing), grasping or manipulating objects, communication, eating, perception, reflex movements, and/or automatic motricity (e.g., sphincter, intestinal muscles).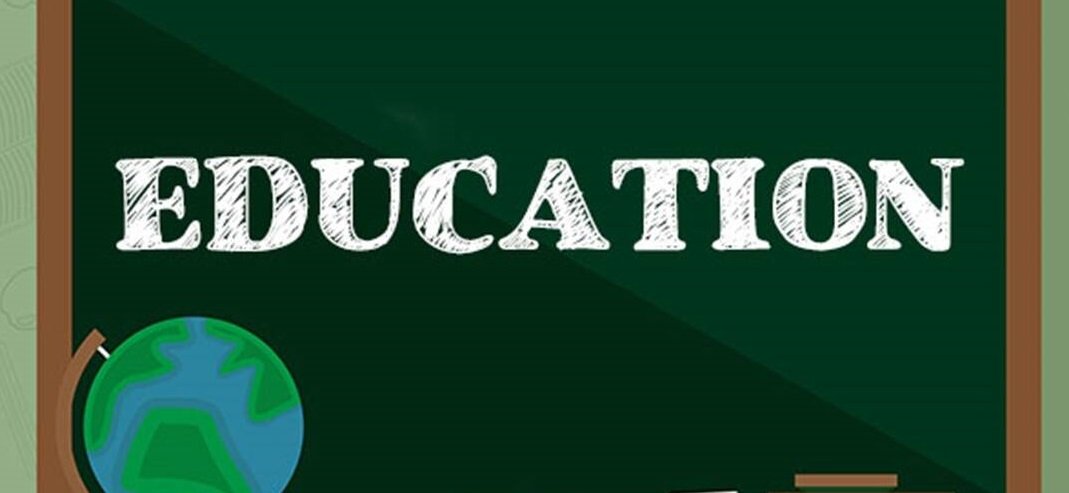 Accommodation it is a change in the test preparation, location, course, standard, scheduling, student response, timing, expectations, or any other feature which offers access for a
student with a disability to participate in a course. Accommodation can simply be termed as the external arrangements for study, where teacher normally refers to it as good teaching strategies.
Educational Interventions
A modification, on the other hand, provides a structural cognitive change in the level of the material.
• The major difference between the two is that accommodation can be made for any student where as modification are usually made for students with cognitive and physical disabilities.
• Teachers use both modifications and accommodation for improvement in the overall level of academia of Students with Physical and Health Impairments.
 Modification and adaptation of classrooms and environment
 Provide type writers/computers, pen holders, book holders etc
 Allow the extra time to complete a task
 Advise the parents to regularly take the affected children for check ups
 Below find a comprehensive list of the Commonly Suggested Accommodations/Classroom Adaptations
Common Characteristics of a

Commonly Suggested Accommodations/Classroom

Student with Physical Disabilities

Adaptations

Has unique needs in terms of physical space or has difficulty using chairs/tables in the classroom/lab.

Create a physically accessible environment that is not mobility-limited.

Student needs specialized transportation.

Is often physically unable to hold a pen and write for extended periods of time or may experience challenges with input, output, and information processing when working on assignments, tests, and/or exams.

Use of note takers.

Be flexible with the schedule. Students may arrive late or have to leave before the class is over due to adapted transportation services.

Replace written exams or assignments with an oral exam or presentation.

5 Use of assistive technology (e.g., computer, assistive software, mini recorder, etc.). Use of a scribe or speech-to-text software to record answers on tests/exams. Provide a room other than the classroom for exams if required.

Student has difficulty finishing assignments and/or tests in allotted time.

Extra time for tests/exams and perhaps some components of coursework.

When speaking to a person who uses a wheelchair for a

mobility when speaking to a person for

Experiences fatigue and limited

a long period of time.

long period of time, avoid the need for them to strain in

them during the conversation, in order for them to avoid experiencing fatigue and/or pain.

order to look up at you by sitting beside or leaning toward

Requires extra time to obtain formats compatible with assistive technology.

Provide digital copies of texts. (It is very important to provide students with a complete list of reference documents as early as possible or prior to the start of the

Common Characteristics of a

Commonly Suggested Accommodations/Classroom

Student with Physical Disabilities

Adaptations

semester).

Feels excluded during group exercises

or has difficulty moving around the classroom.

Expends a great deal of energy to complete daily tasks.

Make sure that the person is always included with others

when forming groups.

To reduce fatigue of students with physical disability, it may be helpful to limit the number of exams on a given day or week. Extra time should be planned for oral reports on occasion if the person has diction problems. Perhaps suggest a reduced course load. Ensure all off-site activities are accessible or provide alternative assignment options.

Experiences challenges with daily living activities and mobility.

Individuals with a motor disability sometimes use a service animal, which is usually trained to respond to unique commands. (It is preferable to ask permission before you pet the service animal).
Brittle Bone Disease (Osteogenesis Imperfecta)
Brittle bone disease is a disorder that results in fragile bones that break easily. It's typically present at birth, but it only develops in children who have a family history of the disease.
The disease is often referred to as osteogenesis imperfecta, which means "imperfectly formed bone."
Brittle bone disease can range from mild to severe. Most cases are mild, resulting in few bone fractures.
However, the severe forms of the disease can cause:
 hearing loss
 heart failure
 spinal cord problems
 permanent deformities
Characteristics and issues include
 Bone deformity, and bone pain.
 Short stature.
 Spine curves.
 Low Bone Density.
 Loose joints, ligament laxity and muscle weakness are common.
 Distinctive features of the skull including late closing fontanels, and head circumference greater than average.
 Hearing loss may begin in the early 20s and by middle age is present in more than 50% of people with OI.
 Brittle teeth
 Respiratory problems including asthma; may be aggravated by chest wall deformity and/or spine deformity.
 Vision problems including myopia and risk for retinal detachment
 Skin hyperlaxity; easy bruising.
 Cardiac issues.
 Fatigue.
 Skin, blood vessels and internal organs may be fragile
 The whites of the eyes may be blue or grey.
 The teeth may be discoloured and fragile
 Deafness may occur
 Excessive sweating or intolerance of heat is common complaints.
 paralysis
 altered muscle tone
 an unsteady gait
 loss of, or inability to use, one or more limbs
 difficulty with gross-motor skills such as walking or running
 difficulty with fine-motor skills such as buttoning clothing or printing/writing
The impairment may range from mild to severe, may have minimal impact on the student or interfere substantially with functional ability.
The effects of the disability may be minimized through appropriate environmental adaptations and/or the use of assistive devices.
How to assist children with Brittle Bone Disease
 Care for broken bones
 Care for brittle teeth
 Recommend for pain medication
 Recommend for physical therapy
 Use of wheelchairs, and other aids
 Surgery.
 Physical aids-adaptive equipment such as crutches, wheelchairs, splints, grabbing arms, or modifications to the school