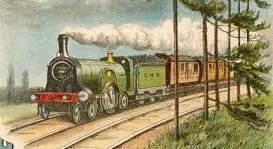 MONOPOLY CAPITALISM
Monopoly capitalism was characterized by the predominance of monopolies. Monopolies were formed to reduce stiff competition in the production process.
It is subdivided into:-
(a) 1830 – 1947
This was characterized by colonization of territories by individual countries.
(b) 1947 – present:-
This was characterized by colonization of territories by more than one country.
Characteristics of Monopoly Capitalism.
Lenin identified five characteristics of monopoly capitalism:-
1. Concentration and centralization of capital.
Under monopoly capitalism, Production becomes more concentrated and centralized under one big company.
Monopoles may also set prices very low with objectives of preventing more industries joining the market, so that they can maintain their monopoly.
2. Merging of bank capital and industrial capital to form finance capital.
In their drive for more profit, monopolistic companies did not confine only on the production of commodities but also invest in the banking sector. Under monopoly capitalism, bank does not only act as agents of payments but also control production boards on monopolistic companies such as British Petroleum (BP) and General Motors' (GM).
3. Export of capital as opposed to export of commodities.
Under Monopoly capitalism, monopolistic companies dominated the production and market in their countries but they now cross their borders to control market and production in other countries hence they turn into international monopolistic associations. These associations divide the world among themselves; examples are General motors (GM), British Petroleum (BP) and Moil Company.
4. Formation of international monopolistic companies.
Such companies include GEACO, IBEACO, BSACO, RNC, GWACO etc. that were sent by the imperialist countries to different parts of the world with the aim of exploiting the wealth of a particular place.
5. Completion of division of the world among the imperialist powers.
During this stage all countries are drawn in to the orbit of capitalism. The colonial system became part of the capitalist world economy whereby the capitalist sought for colonies to satisfy the needs of capitalism.
These needs included market, raw materials, cheap labour and investment areas. When the 19th which came close world capitalism retained all the basic features of capitalism while it developed new ones.