KISWAHILI KIDATO CHA 5 NA 6 STUDY NOTES
Swahili (or Kiswahili) is a musical language and quite easy to learn, whose origins date back more than 1,000 years, and it is spoken along the eastern coast of Africa.
KISWAHILI KIDATO CHA 5 NA 6 STUDY NOTES:– It developed when African-Bantu and Arab-Persian elements came into contact, spreading progressively throughout the continent as a trade language along the routes travelled by caravans that departed from the ports of Zanzibar, Bagamoyo and Kilwa, heading into the heart of Africa in search of gold, ivory and slaves.
The name Swahili derives from the Arabic word "sahel", which means "coast", precisely because the language and culture produced were found in the early settlements established by Arab and Shirazi traders along the shores of the Indian Ocean.
Initially written in Arabic characters, when Christian missionaries arrived they transliterated it, introducing the use of the Latin alphabet.
Over the centuries it has been enriched by Portuguese, German and, above all, English contributions.
Like all other languages of the Bantu family, it has a different logic to the European languages we are accustomed to using.
There are no masculine, feminine or neutral genders, but 19 noun classes corresponding to 19 verb/pronoun classes, and 19 adjective classes.
Unlike Western languages, Swahili does not change suffixes (the ends of words), but the prefixes (the beginnings of words).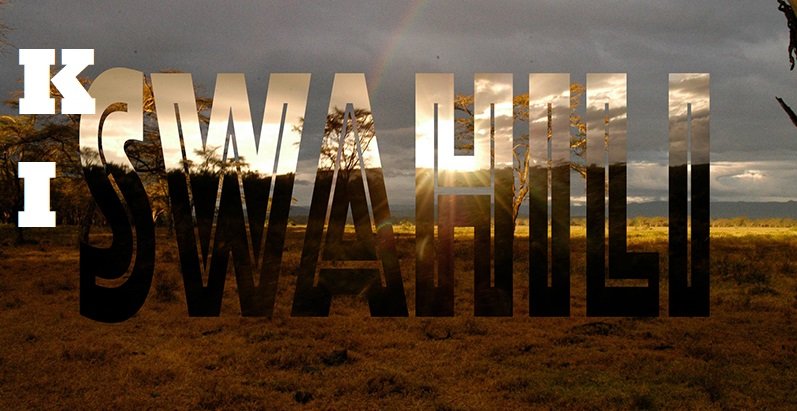 KISWAHILI KIDATO CHA 5 STUDY NOTES
Get  form five Kiswahili study notes for all topics from this post and other more secondary notes from our site
To view AND download this form FIVE study notes for a topic please hit links bellow
KISWAHILI KIDATO CHA 6 STUDY NOTES
To view AND download this form SIX study notes for a topic please hit links bellow
KISWAHILI READINGS
KISWAHILI STUDY NOTES | FORM 1 – 4
KISWAHILI KIDATO CHA 1 DOWNLOAD
KISWAHILI KIDATO CHA 2 DOWNLOAD
KISWAHILI KIDATO CHA 3 DOWNLOAD
KISWAHILI KIDATO CHA 4 DOWNLOAD
An example is "mtoto wangu anasoma" (my child reads); "watoto wangu wanasoma" (my children read).
It may seem complicated, but in fact, once we have mastered a logic so different from that of our own language, it is far from difficult.
Stress usually falls on the penultimate syllable unless it is a "y", in which case stress falls on the third from last; "j" is read like a hard "g".
Learning a few words and some simple phrases will be a great help when staying in Tanzania: locals will be amazed and flattered by the fact that a "mzungu" (a European) has gone to the trouble of learning some of the local language.
Join Our Telegram Group for Daily Updates CLICK HERE