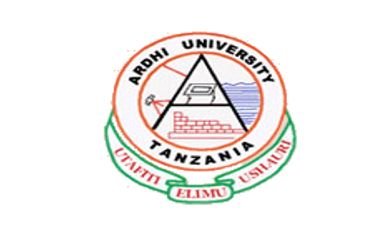 JOB OPPORTUNITY AT ARDHI UNIVERSITY – 17 POSTS
Job Opportunity at Ardhi University | AJIRA Nafasi za kazi Ardhi University ARU | Ardhi University Tanzania Jobs | ARDHI UNIVERSITY ARU NAFASI ZA KAZI
ARDHI UNIVERSITY (ARU)
Ardhi University (ARU) is a Tanzanian state university located in Dar es Salaam. It was founded on March 28, 2007, but it has been providing instruction in various forms for over 60 years.
It was a constituent institution of the University of 19 Dar es Salaam from 1996 to 2007, when it was known as the University College of Lands and Architectural Studies—UCLAS. It is located on Observation Hill near the University of 19 Dar es Salaam, where it was a constituent college from 1996 to 2007.
Ardhi University was previously known as Ardhi Institute and has a history dating back to the mid-1950s before joining the University of Dar es Salaam.
Vision
To be a leading center of excellence in knowledge creation and dissemination that is sensitive to national, regional, and global dynamics.
Mission
To achieve sustainable development at the national and international levels by providing innovative and integrated learning, research, and public services.
The Core Values
ARU will subscribe to the following ideals in order to realize its vision and fulfill its goals:
Honesty, transparency, quality control, and assurance measures are used to ensure that all academic products are generated in accordance with high standards of personal and scholarly conduct.
Creativity is defined as a desire to embrace new ideas, technology, and operational methods in order to contribute to socioeconomic development.
Excellence: ensuring that training and learning, research, and public services are all of the highest quality;
Equity entails ensuring equal opportunities and preventing discrimination based on personal, ethnic, religious, socioeconomic class, gender, or other social factors.
Teamwork: trying to operate as a cohesive unit while supporting one another in order to achieve common organizational goals;
Internationalization entails maintaining smooth collaboration with regional and global partners to address issues that affect the local and global communities; and
Professionalism: in all activities, assuring the culmination of skills, knowledge, competences, quality, altitude, and good conduct;
GENERAL CONDITIONS
i. All applicants must be Citizens of Tanzania with an age not above 45 years of age except for those who are in Public Service;
ii. Applicants must attach an up-to-date Curriculum Vitae (CV) having reliable contacts; postal address/post code, e-mail and telephone numbers;
iii. Applicants should apply on the strength of the information given in this advertisement;
iv. Applicants must attach their certified copies of the following certificates:-
 Postgraduate/Degree/Advanced Diploma/Diploma/Certificates;
 Postgraduate/Degree/Advanced Diploma/Diploma transcripts;
 Form IV and Form VI National Examination Certificates;
 Professional Registration and Training Certificates from respective Registration or Regulatory Bodies, (where applicable);
 Birth certificate;
v. Attaching copies of the following certificates is strictly not accepted:-
 Form IV and form VI results slips;
 Testimonials and all Partial transcripts;
vi. An applicant must upload recent Passport Size Photo in the Recruitment Portal;
vii. An applicant employed in the Public Service should route his application letter through his respective employer;
viii. An applicant who is retired from the Public Service for whatever reason should not apply;
ix. An applicant should indicate three reputable referees with their reliable contacts;
x. Certificates from foreign examination bodies for Ordinary or Advanced level education should be verified by The National Examination Council of Tanzania (NECTA).
xi. Professional certificates from foreign Universities and other training institutions should be verified by The Tanzania Commission for Universities (TCU) and National Council for Technical Education (NACTE);
xii. An applicant with special needs/case (disability) is supposed/advised to indicate;
xiii. A signed application letter should be written either in Swahili or English and Addressed to Secretary, Presidents Office, Public Service Recruitment Secretariat, P.O. Box 2320, Utumishi Building at University of Dodoma – Dr. Asha Rose Migiro Buildings – Dodoma.
xiv. Deadline for application is 2023-01-05
xv. Only shortlisted candidates will be informed on a date for interview and;
xvi. Presentation of forged certificates and other information will necessitate to legal action;
Available Job Vacancies
MODE OF APPLICATION
All applications must be sent through Recruitment Portal by using the following address; http://portal.ajira.go.tz/ and not otherwise can be found at PSRS Website, Click Released by: ' Recruitment Por tal' (This address also)
Kindly DOWNLOAD and OPEN the Attached PDF FILE for more detailed information