INCLUSIVE DUCATION
Inclusive education means that all students attend and are welcomed by their neighbourhood schools in age-appropriate, regular classes and are supported to learn, contribute and participate in all aspects of the life of the school.
Inclusive education is about how we develop and design our schools, classrooms, programs and activities so that all students learn and participate together.
Inclusive education is about ensuring access to quality education for all students by effectively meeting their diverse needs in a way that is responsive, accepting, respectful and supportive. Students participate in the education program in a common learning environment with support to diminish and remove barriers and obstacles that may lead to exclusion
Inclusive education means all children in the same classrooms, in the same schools. 
It means real learning opportunities for groups who have traditionally been excluded – not only children with disabilities, but speakers of minority languages too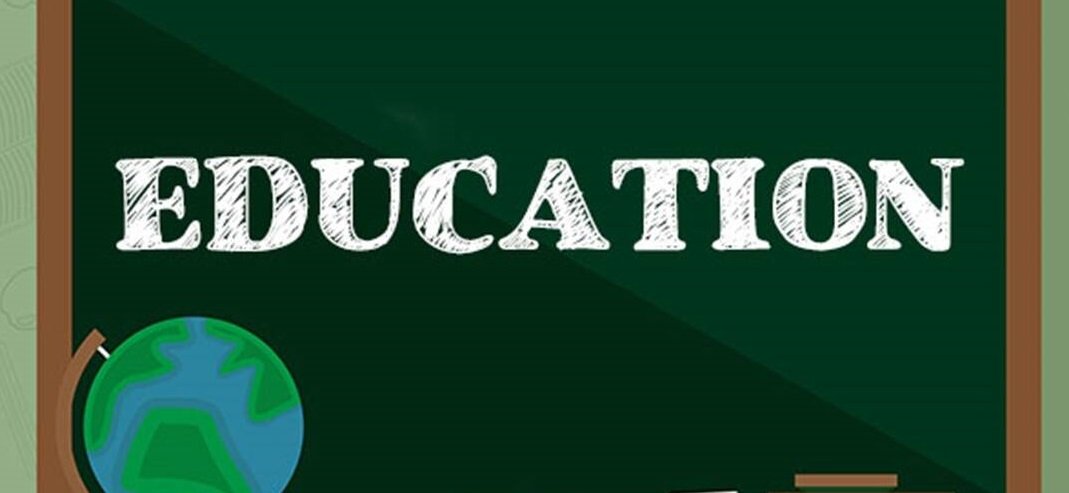 Inclusive education is when all students, regardless of any challenges they may have, are placed in age-appropriate general education classes that are in their own neighborhood schools to receive high-quality instruction, interventions, and supports that enable them to meet success in the core curriculum (Bui, Quirk, Almazan, & Valenti, 2010; Alquraini & Gut, 2012).
The school and classroom operate on the premise that students with disabilities are as fundamentally competent as students without disabilities.
Therefore, all students can be full participants in their classrooms and in the local school community. Much of the movement is related to legislation that students receive their education in the least restrictive environment (LRE).
This means they are with their peers without disabilities to the maximum degree possible, with general education the placement of first choice for all students (Alquraini & Gut, 2012).
Successful inclusive education happens primarily through accepting, understanding, and attending to student differences and diversity, which can include physical, cognitive, academic, social, and emotional.
This is not to say that students never need to spend time out of regular education classes, because sometimes they do for a very particular purpose — for instance, for speech or occupational therapy. But the goal is this should be the exception
Beliefs and Principles
<> All children can learn
<> All children attend age appropriate regular classrooms in their local schools
<> All children receive appropriate educational programs
<> All children receive a curriculum relevant to their needs
<> All children participate in co-curricular and extracurricular activities
<> All children benefit from cooperation, collaboration among home, among school, among community
Effective common learning environments:
<> Enable each student to fully participate in the learning environment that is designed for all students and is shared with peers in the chosen educational setting;
<> Provide a positive climate, promote a sense of belonging and ensure student progress toward appropriate personal, social, emotional and academic goals;
<> Are responsive to individual learning needs by providing sufficient levels of support and applying student-centred teaching practices and principles.
<> Common learning environment: an inclusive environment where instruction is designed to be delivered to students of mixed ability and with their peer group in the community school, while being responsive to their individual needs as a learner, and used for the majority of the students' regular instruction hours.
Does Inclusive Education Mean That All Children Should Never Leave Their Regular Classrooms?
Inclusive education means that all children are educated in regular classrooms. It does not, however, mean that individual children cannot leave the classroom for specific reasons. For example, a child may require one-on-one assistance in a particular subject.
This may or may not be happening during regular class time. Once schools are inclusive, serious thought is given to how often a child may be out of regular classroom and the reasons that this may be happening It does not mean that children with certain characteristics (for example, those who have disabilities) are grouped together in separate classrooms for all or part of the school day.
Key Features of Inclusive Education
<> Generally, inclusive education will be successful if these important features and practices are followed:
<> Accepting unconditionally all children into regular classes and the life of the school.
<> Providing as much support to children, teachers and classrooms as necessary to ensure that all children can participate in their schools and classes.
<> Looking at all children at what they can do rather then what they cannot do.
<> Teachers and parents have high expectations of all children.
<> Developing education goals according to each child's abilities. This means that children do not need to have the same education goals in order to learn together in regular classes.
<> Designing schools and classes in ways that help children learn and achieve to their fullest potential (for example, by developing class time tables for allowing more individual attention for all students).
<> Having strong leadership for inclusion from school principals and other administrators.
<> Having teachers who have knowledge about different ways of teaching so that children with various abilities and strengths can learn together.
<> Having principals, teachers, parents and others work together to determine the most affective ways of providing a quality education in an inclusive environment.
The Benefits of Inclusive Education
Over the years, the benefits of providing an inclusive education to all children have been shown.
Inclusive education (when practiced well) is very important because:
<> All children are able to be part of their community and develop a sense of belonging and become better prepared for life in the community as children and adults.
<> It provides better opportunities for learning. Children with varying abilities are often better motivated when they learn in classes surrounded by other children.
<> The expectations of all the children are higher. Successful inclusion attempts to develop an individual's strengths and gifts.
<> It allows children to work on individual goals while being with other students their own age.
<> It encourages the involvement of parents in the education of their children and the activities of their local schools.
<> It fosters a culture of respect and belonging. It also provides the opportunity to learn about and accept individual differences.
<> It provides all children with opportunities to develop friendships with one another. Friendships provide role models and opportunities for growth.
Educational Assessment and Resource Centers (EARC) in Kenya
Educational assessment is the process of documenting, usually in measurable terms, knowledge, skill, attitudes, and beliefs.
Assessment can focus on the individual learner, the learning community, the institution, or the educational system as a whole (also known as granularity).
Assessment involves the use of empirical data on student learning to refine programs and improve student learning.
This assessment presupposes that the child will voluntarily or involuntarily exhibit some behaviour that can either be observed or recorded.
This is then compared with the behaviour of a non-disabled child of the same age to determine whether it is normal, deviant or delayed
In Kenya, there are 52 district-based EARC countrywide complimented by 345 sub-centres all involved in assessment and advice of the parents of children with disabilities.
EARC main objective is to equalize education opportunities for children with special needs and facilitate their full integration into the school system and their community.
This approach includes early identification of children with special education needs, sensitization, counselling and training of disabled children and their families, parents, teachers, local administration and others in meeting the special needs of these children.
It also emphasizes prevention of disabling conditions, creation of public awareness on disability and handicap and early intervention and integration of these children in the school system.
EARC is established in an existing special school or a unit for the disabled children in a regular school for all disabled children aged 0–16 years for psychological and educational assessment.
Reasons for education assessment
1 – Provision of guidance and counseling to children with special needs and their parents
2 – Organizing seminars for parents on how to cater for the children with special needs
3 – They recommend the establishment of small homes for children with special needs
4 – Hold seminars and in-service for teachers, health and social workers on how to assist the children with special needs
5 – Assessing learners with special needs in order to acquire assistive devices from NGOs Government, well wishers etc.
6 – Act as a data base collection of information about learners with special needs
Ideal resource Centre
An ideal resource centre should meet the following conditions
a- Have a sound proof for caring out hearing test
b- Should be accessible o the public
c- Have basic equipment
d- Have qualified staff
e- Work closely with classroom teachers
f- Keep updated information of learners with special needs
TYPES OF SERVICES FOR EXCEPTIONAL CHILDREN
• Guidance and counselling
• Hydrotherapy
• Palliative care
• Education delivery systems
• Educational Assessment
• Ideal resource centre
• Educational Assessment
• Resource Centers (EARC) in Kenya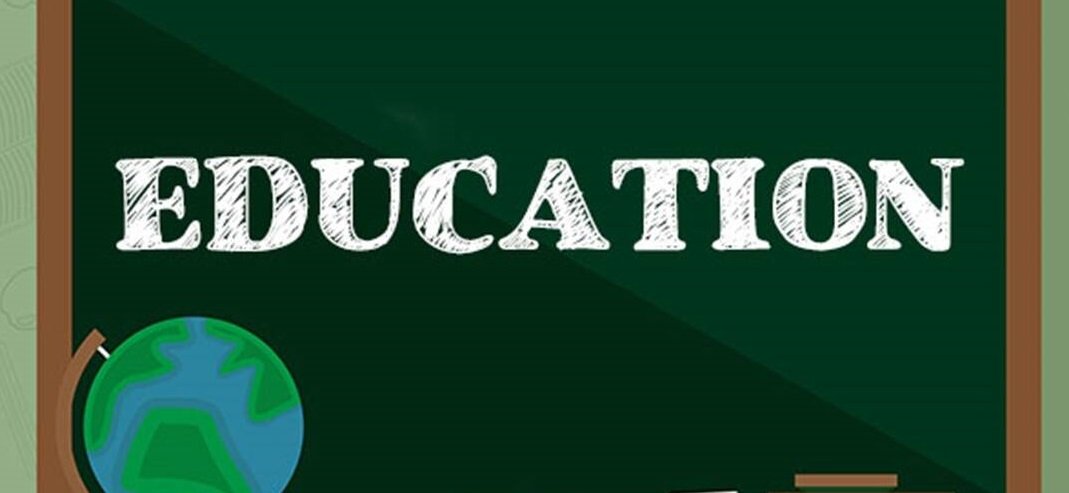 VOCATIONAL REHABILITATION
Definition of vocational rehabilitation
Role of vocational rehabilitation programmes
Historical development of vocational rehabilitation
Transition from school to work
Counselling and lifestyle
Careers and rehabilitation process
Vocational rehabilitation process
Community based rehabilitation
Assignments In not more than four pages, discuss the following
1. Neglected children
2. Street children
3. Child labour
4. Refugee and displaced children
5. Orphaned children