IMPORTANCE OF STUDYING HISTORY
Meaning of history
History is the study of the past – specifically the people, societies, events and problems of the past – as well as our attempts to understand them. It is a pursuit common to all human societies.
OR
History is the study of man and his activities in different times.
These activities enable man to obtain his basic needs. Man's basic needs are food, clothes, and shelter.
or
History is the record of human activities, which enable man to survival and attain essential needs from the environment.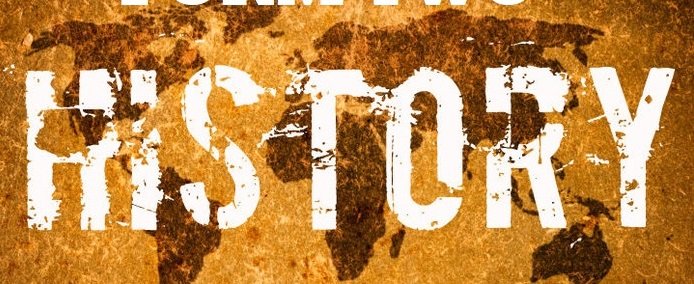 IMPORTANCE OF STUDYING HISTORY
We study history because history doesn't stay behind us. Studying history helps us understand how events in the past made things the way they are today.
With lessons from the past, we not only learn about ourselves and how we came to be, but also develop the ability to avoid mistakes and create better paths for our societies.
1. History helps us understand change
History is full of transitions that have altered the world's story. When you build your knowledge of history, you understand more about what created our present-day society.
Studying the American civil rights movement shows you how people organize successfully against oppressive systems. Learning about the fall of Rome teaches you that even the most powerful society can fall apart—and what happens to cause that crumbling.
By learning about different eras and their respective events, you start to see what changes might happen in the future and what would drive that change.
2. We learn from past mistakes
History gives us a better understanding of the world and how it operates. When you study a war, you learn more about how conflict escalates. You learn what dilemmas world leaders face and how they respond—and when those decisions lead to better or worse outcomes.
Historical study shows you the warning signs of many kinds of disaster, from genocide to climate inaction. Understanding these patterns will make you a more informed citizen and help you take action effectively.
3. History builds a better understanding of the world
How does the world work? How causes societies to thrive or fail? We can answer these questions by studying history. Because it encompasses so many areas – like medical history, art history, economic history, etc
History can give us the fullest picture of how things unfold. Perhaps most importantly, history also provides us with a better understanding of how we got to where we are now.
4. History helps us understand humanity
Humans are complicated. It can be very challenging to figure out why people do the things they do. When we look at humanity with a broader lens, it can bring more clarity.
In many ways, people are products of their environments, which includes the eras they were born in. Studying history can shed light on human behavior throughout time and help explain what's consistent and what seems to be more dependent on context
5. Studying history can improve critical thinking
Learning about history doesn't inherently lead to better critical thinking, but it's a great vehicle for improving this skill. Every student of history should dig deeper than just memorizing names and dates.
They should ask themselves "why." You're also exercising critical thinking when you ask about who records history and how that might affect its presentation. Is there another perspective?
6. Studying history opens up job opportunities
A degree in history opens up more career options than you might think. History majors find jobs in governments, NGOs, businesses, media organizations, and more. Several high-profile CEOs have backgrounds in history.
This shows the value of history and that the skills that go into studying – such as critical thinking – apply to many fields. While knowing certain events and their corresponding dates might not end up being that important to your life, the "soft skills" you picked up in the process are valuable.
8. History shapes cultural (and national) identity
History is important to identity. Nations have holidays recognizing big historical events and figures. The stories people tell shape their view of their cultural or national identity, informing how they behave in the present.
Leaders understand how important history is and will reference it whenever they believe it will inspire people.
9. History can help the world make better decisions
"Those who don't learn from history are doomed to repeat it" is arguably the most famous quote about history. It's credited to philosopher George Santayana and has been repeated by other famous people in various forms. This quote endures because it rings so true.
Though many things change through time, some things don't. Countries that don't provide basic human rights always experience conflict. When humans hurt the planet, humans end up hurt.
These are truths we can confirm by understanding history. If we commit to changing based on what we know, we can make better decisions.
10. Studying History Helps To Understand the Present
Understanding history helps us to understand the present and predict the future. It gives us an insight into how different societies have evolved, why some societies have been successful, and others failed and how cultures influence each other.
Through a study of history, we can understand why certain events have happened and gain an understanding of the current political and social issues.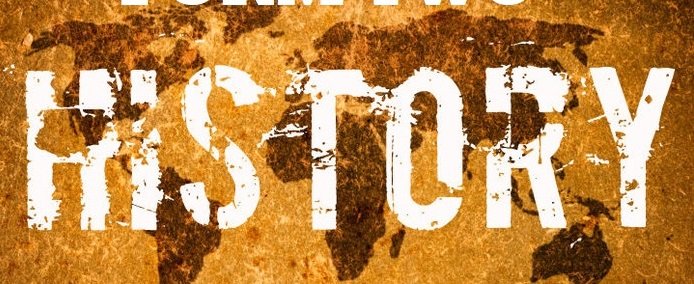 SUMMARY ON THE IMPORTANCE OF STUDYING HISTORY
1. It helps to understand how African societies were formed, how they developed and the factors that influenced this development.
2. It helps us to understand and appreciate the efforts made and strategies used by African people to regain their independence
3. It helps to understand conflict resolution and effective participation in social, economic and political development of Africa.
4. It helps us to develop an understanding of the relationships between African's development problems and foreign intrusion
5. It develop our patriotism, as students know their heroes and traitors.
6. It enlightens people about the advantages of certain economic practices.
7. It helps to understand the level of development at different stages of human development
8. It helps us to learn about technological transformations, for example from stone ages to Iron Age.
9. It helps to understand the relationship that existed between humans and the environment.
10. It helps to understand the past, present to plan the future.