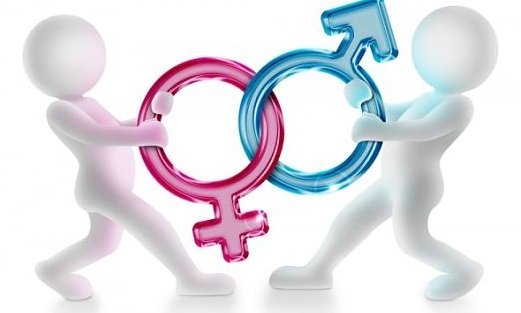 GENDER AND CULTURAL PRACTICES
Meaning Of Gender
Gender is the social relationship between men and women in the society.
Or
Gender is the social distribution of responsibilities between males and females in the society.
Gender should be differentiated from sex. Sex refers to biological differences between men and women.
GENDER CONCEPTS
A. GENDER EQUALITY – Is the exercise of fairness and justice to both sexes regardless a person is male or female.
B. GENDER EQUITY – It is based on the principle that measures should be taken to bridge the inequality between men and women.
C. GENDER STEREOTYPING – Is to have a fixed idea about a sex but which is usually not true in reality. E.g. some people believe that boys are more capable in science subjects than girls.
D. GENDER ANALYSIS – Is the systematic effort to identify and understand the roles of women and men in the society.
E. GENDER MAINSTREAMING – Is the process of considering gender issues in development activities such as in making laws and policies.
F. GENDER DISCRIMINATION – Is a situation where one sex is treated better or worse than another.
G. GENDER BLINDNESS – Is inability to know that there are different gender roles and responsibilities.
H. GENDER BALANCE – It is ensuring that women and men participate equally at their work places.
I. GENDER ROLES – Are duties of a particular sex as determined by a society.
Gender roles can be classified as;
(i) Reproductive Roles – Are activities that include child bearing and other domestic activities.
(ii) Productive Roles – Are activities that men and women do to earn a living.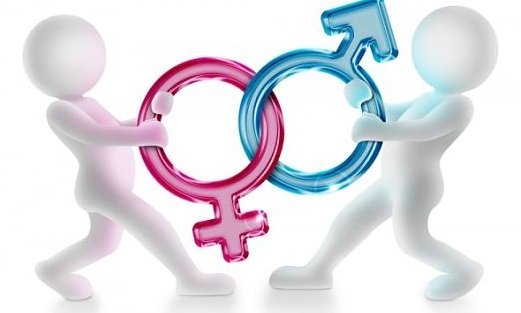 GENDER ISSUES IN THE SOCIETY
1. Gender issues are topics which arise for discussion because there is inequality between two sexes in the society.
2. Some of them are;
(i) Bride price /dowry
(ii) Widow inheritance
(iii) Female Genital Mutilation (FGM)
(iv) Sexual harassment
(v) Unequal distribution of domestic tasks between men and women.
NEGATIVE SOCIAL CULTURAL PRACTICES
Culture is the total ways of life of particular people.
There are social cultural practices that prevent equal participation between women and men. Some of them are;
(i) Wife inheritance
(ii) Female Genital Mutilation (FGM)
(iii) Discrimination against women
(iv) Violence against women
(v) Bride price
IMPACT OF FGM
(i) It leads to delivery problems.
(ii) It can lead to spread of diseases like HIV/AIDS due to sharing of unsterilised objects.
(iii) It can lead to excessive bleeding.
(iv) It may lead to reduction of sexual desire during sexual intercourse.
(v) Deaths – due to HIV/AIDS.
IMPACT OF EARLY MARRIAGE
(i) Problems during child delivery. This is because reproductive organs of adolescents are not mature.
(ii) Dropouts from schools. This increases the rate of illiteracy in the society.
(iii) Divorce – many adolescents fail to withstand the challenges of marriage life.
(iv) Death – due to delivery problems.
MEASURES TO BE TAKEN AGAINST NEGATIVE SOCIO – CULTURAL PRACTICES
(i) Empowerment of women.
(ii) Provision of education on the impact of negative cultural practices.
(iii) Use of mass media to influence changes in our society.
(iv) Special consideration should be given to women in education and politics.
(v) To enact strict laws against such practices.