EMOTIONALAND BEHAVIOURAL DISORDER
Emotional and behavioural disorders (EBD); sometimes called emotional disturbance or serious emotional disturbance is a condition exhibiting one or more of the following characteristics over a long period of time and to a marked degree that adversely affects a child's educational performance:
 An inability to learn that cannot be explained by intellectual, sensory, or health factors.
 An inability to build or maintain satisfactory interpersonal relationships with peers and teachers.
 Inappropriate types of behaviour or feelings under normal circumstances.
 A general pervasive mood of unhappiness or depression.
 A tendency to develop physical symptoms or fears associated with personal or school problems."
Characteristics and behaviours seen in children who have an emotional disturbance include:
 Hyperactivity (short attention span, impulsiveness);
 Aggression or self-injurious behaviour (acting out, fighting);
 Withdrawal (not interacting socially with others, excessive fear or anxiety);
 Immaturity (inappropriate crying, temper tantrums, poor coping skills); and
 Learning difficulties (academically performing below grade level)
 Rude and disobedient
 Verbally and physically aggressive
 Inattentive
 Blaming others
 Crying very often
 Untidy
 Absenteeism
 Steal from others
 Eating problems
Causes of Emotional and behavioural disorder
 Genetics
 Chemical Imbalances in the Body
 Damage to the central nervous system
 Brain injury
 Physical illness or disability
 Divorce or other emotional upset at hom
 Environment
 Exposure to violence
 Extreme stress
 Loss of an important person
 Family – The relationship children have with their parents, particularly during the early years
 Child abuse-Child abuse may result in poor impulse control and poor self-concepts. Aggression and anger are often noticed in children who have been abused
 Economic and social status of the family
 School-Inconsistency of rules, expectations, and consequences across the school
 Media influence
Interventions
1. Medical management
2. Reducing overrepresentation
3. Counseling services
4. School-based interventions
5. Reward desirable behavior.
6. Punish, through nonviolent means, undesirable behavior.
7. Provide direct instruction for both social and academic skills.
8. Correct the environmental conditions that foster deviant behavior.
9. Give students clear expectations.
10. Standardize responses to children across the entire school setting.
11. Systematic Intervention Plans. Use a hierarchy of tactics, depending on students' behavior.
12. Home-School Communication. Include notes to the home and home-based reward systems.
13. Peer Involvement. Have classmates remind each other of classroom expectations.
14. Classroom Structure. Employ guided practice and well-organized transitions from activity to activity.
15. Supervised Free Periods. Have adults monitor unstructured parts of the school day (recess, hall changes, lunch).
16. Consistent Standards. Be sure all school staff members use the same standards for acceptable behavior and hold high expectations for academic performance. Monitor students' behavior closely.
GIFTED AND TALENTED LEARNERS
Children and youth with outstanding talent who perform or show the potential for performing at remarkably high levels of accomplishment when compared with others of their age, experience, or environment
Gifted individuals are those who demonstrate outstanding levels of aptitude (defined as an exceptional ability to reason and learn) or competence (documented performance or achievement in top 10% or rarer) in one or more domains.
Domains include any structured area of activity with its own symbol system (e.g., mathematics, music, language) and/or set of sensorimotor skills (e.g., painting, dance, sports).
This definition of giftedness is the broadest and most comprehensive and is used by many school districts. It speaks of talent, which includes all areas of a child's life: academic, artistic, athletic, and social.
Most schools limit their definition and their programs to academics, but it is important to focus on performance and accomplishment. It is not enough to just have the talent; you must be using that talent to achieve at remarkably high levels
Classification of Gifted and Talented
Typically the 6 types of giftedness include:
1. The successful (Type 1) -they are the students who have learnt the system and are well adjusted to society. They are obedient, display appropriate behavior, and are high achievers, therefore, loved by parents and teachers.
However, they can also get bored at school and learn the system fast enough so as to use the minimum effort to get by. They are also dependent on the system, thus less creative and Imaginative, and lack autonomy.
2. The challenging (Type 2) -The divergently gifted, who possess levels of creativity. They do not conform to the system and often have conflicts with teachers and parents. They get frustrated, as the school system does not recognize their abilities.
They may be seen as disruptive in the classroom, even though they are quite creative. This is the group of gifted students who are at risk of dropping out of schools for unhealthy activities, like getting involved in drugs or exhibiting delinquent behavior.
3. The underground (Type 3) -Gifted students who deny their talents or hide their giftedness in order to feel more included with a peer group. They are generally females, who are frequently insecure and anxious as their belonging needs rise dramatically at that stage.
Their changing needs often conflicts with the expectations of parents and teachers. These types appear to benefit from being accepted as they are at the time.
4. The dropouts (Type 4) -The angry and frustrated students whose needs have not been recognized for many years and they feel rejected. They express themselves by being depressed or withdrawn and responding defensively.
They are identified very late; therefore, they are bitter and resentful due to feelings of neglect and have very low self-esteem. For these students, counseling is highly recommended.
5. The double labelled (Type 5) – Gifted students who are physically or emotionally handicapped in some way, or have a learning disability. This group does not show behaviors of giftedness that can identify them in schools.
They show signs of stress, frustration, rejection, helplessness, or isolation. They are also often impatient and critical with a low self-esteem. These students are easily ignored as they are seen as average. School systems seem to focus more on their weaknesses, and therefore fail to nurture their strengths
6. The autonomous learner (Type 6) -Autonomous learners who have learnt to work effectively in the school system. Unlike Type 1, they do not work for the system, but rather make the system work for them. They are very successful, liked by parents, teachers and peers,
And have a high self-concept with some leadership capacity within their surroundings. They accept themselves and are risk-takers, which goes well with their independent and self-directed nature. They are also able to express their feelings, goals, and needs freely and appropriately.
General characteristics of gifted and talented learners
 Are very articulate or verbally fluent for their age;
 Give quick verbal responses (which can appear cheeky);
 Have a wide general knowledge;
 Learn quickly;
 Communicate well with adults – often better than with their peer group;
 Have a range of interests, some of which are
 Show unusual and original responses to problem-solving activities;
 Prefer verbal to written activities;
 Displays logical and analytical thinking
 Be self-taught in his/her own interest areas;
 Have an ability to work things out in his/her head very quickly;
 Have a good memory that s/he can access easily;
 Are artistic;
 Are musical
 Excel at sport;
 Quick to see patterns and relationships
 Masters information quickly
 Strives for accurate and valid solutions to problems
 Easily grasps underlying principles
 Likes intellectual challenge
 Jumps stages in learning
 Seeks to redefine problems, pose ideas, and formulate hypotheses
 Formulates and supports ideas with evidence
 Can recall a wide range of knowledge
 Independently seeks to discover the why and how of things
 Is skeptical of authoritarian pronouncements
 Questions arbitrary decisions
 Pushes teachers and adults for explanations
 Is reluctant to practice skills already mastered
 Is easily bored with routine tasks
 Expresses ideas, preferences, and opinions forthrightly
 Relates well to older children and adults, and often prefers their company
 Asks searching question
 Prefers to work independently
 Strives for high standards of personal achievement
 Is self directed
 Is highly self motivated and sets personal goals
 Is persistent in seeing tasks to completion
 Becomes committed to and absorbed in task
 Have strong views and opinions;
 Have a sense of humour;
 Focus on his/her own interests rather than on what is being taught;
 Be socially adept;
 Appear arrogant or socially inept;
 Show a strong sense of leadership; and/or
 Not necessarily appear to be well-behaved or well liked by others.
 Takes the initiative in social situations
 Is popular with peers
 Communicates well with others
 Actively seeks leadership in social situations
 Shows ability to inspire a group to meet goals
 Persuades a group to adopt ideas or methods
 Is self-confident
 Is adaptable and flexible in new situations
 Actively seeks leadership in sporting activities
 Is socially mature
 Is willing to take responsibility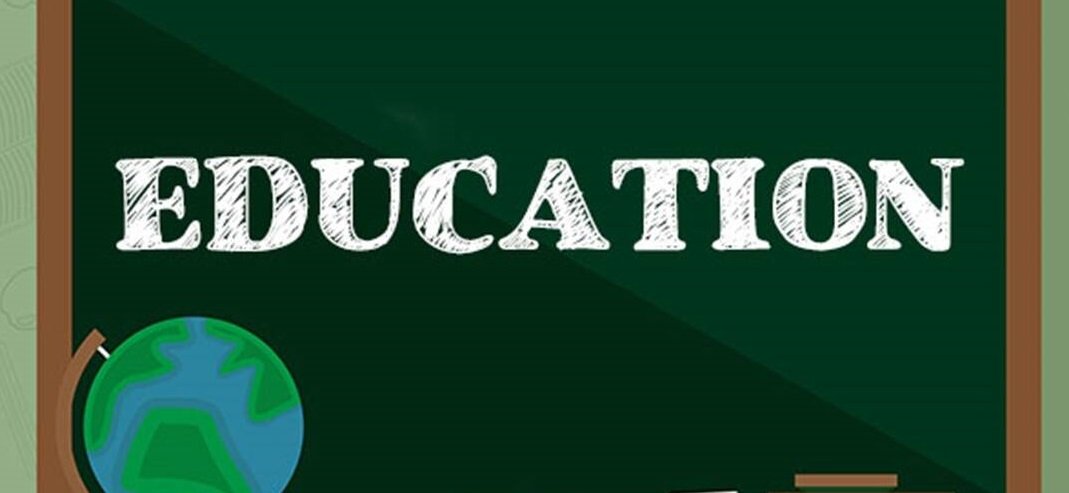 Intervention
1. Pace: Gifted and talented learners will generally understand new concepts easily with fewer repetitions. This means that teachers will need to respond to their changing needs and in negotiation with the students and progress them through the curriculum at an accelerated pace of instruction to ensure their learning is continuous and that they are not bored or frustrated.
2. Grouping: Gifted and talented learners will benefit from flexible grouping strategies where they can work individually or with other gifted peers.
3. Ability Grouping: is when students of similar ability or achievement level within a class are grouped for instruction.
4. Level: Gifted and talented learners generally understand concepts, abstractions and ideas beyond what would normally be expected at their age level. Therefore, the curriculum needs to be concept based and include complex, abstract ideas so that interests and abilities are challenged and extended
5. Compact the curriculum and provide enrichment activities. Provide environments that are stimulating, and address cognitive, physical, emotional, and social needs of gifted children in the curriculum. Let the students move quickly through the required curriculum content and onto more advanced material. Allow for academic rigor
6. Make the curriculum student-centered. Engage gifted students in the curriculum decision-making process, giving them an opportunity to learn how to take responsibility for their own learning. Draw the curriculum from the students' interests and educational needs
7. Allow students to pursue independent projects based on their own individual interests.
8. Independent projects can be assigned on the basis of ability level. Encourage creativity and original thinking among gifted students. Allow them to explore ways of connecting unrelated issues in creative ways.
9. Teach interactively. Have students work together, teach one another, and actively participate in their own and their classmates' education.
10. Consider team teaching, collaboration, and consultation with other teachers. Use the knowledge, skills, and support of other educators or professionals in the schools.
11. Grade/class skipping
12. Individualized Education Program: An IEP defines the individualized objectives of a child who has been found with a disability. In all cases the IEP must be tailored to the individual student's needs as identified by the IEP evaluation process, and must especially help teachers and related service providers (such as paraprofessional educators) understand the student's disability and how the disability affects the learning process.