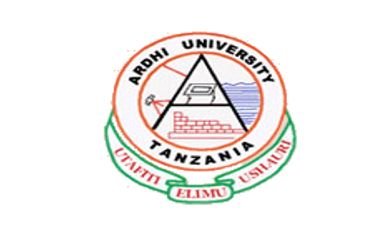 ARDHI Second Selection Applicants | Waliochaguliwa Awamu ya Pili 2021/2022
Ardhi University (ARU) is a public university in Dar es Salaam, Tanzania. It was established 28 March 2007, though it has been offering training for more than 60 years in different status.
It is situated on Observation Hill close to University of Dar es Salaam, in which it was a constituent college from 1996-2007, when it was known as University College of Lands and Architectural Studies—UCLAS.
Prior being part of University of Dar es Salaam, Ardhi University was known as Ardhi Institute with history extending to mid-1950s.
Today, academic activities at the university are generated in four schools as follows:
1. School of Architecture, Construction Economics and Management (SACEM)
2. School of Earth Sciences, Real Estates, Business and Informatics (SERBI)
3. School of Environmental Science and Technology (SEST)
4. School of Spatial Planning and Social Science (SSPSS)
The number of academic staff with doctoral degrees has increased from three in 1996 to 43 in 2008.
Vision
To be a leading centre of excellence in knowledge generation and dissemination responsive to the dynamics of the national, regional and global conditions.
Mission
To provide innovative and integrated learning, research and public services that advance sustainable development at national level and beyond.
Values
In order for ARU to achieve its Vision and accomplish its vision it will subscribe to the following values:
Integrity: ensuring that all academic outputs are produced in line with high standards of personal and scholarly conduct enhanced by honesty, transparency, quality control and assurance measures;
Creativity: striving to embrace new ideas, technologies and innovative ways of operations in order to contribute towards socio-economic development;
Excellence: ensuring top quality are embedded in training and learning, research and public services;
Equity: ensuring equal opportunities and non-discrimination on the basis of personal, ethnic, religious, class, gender or any other social characteristics;
Teamwork: aiming at working diligently as a team while nurturing one another so as to achieve common organization objectives;
Internationalization: ensuring smooth working with regional and global partners to address issues pertinent to local and international community; and
Professionalism: ensuring culmination of skills, knowledge, competences, quality, altitude and good conduct in all undertakings;
CLICK THE LINK BELOW TO VIEW NAMES OF SELECTED APPLICANTS